About Sutton & Smyth, LLP
Sutton & Smyth, LLP is a personal injury law firm in New York City. Our lawyers—Leigh H. Sutton and Daniel E. Smyth— have a deep passion for pursuing justice for those who have suffered due to the negligence of another party.
We firmly believe that every victim deserves access to a legal team that cares about its clients and takes the time to understand their circumstances. At Sutton & Smyth, LLP, you are far more than just another case—we recognize you as a member of our community that needs support in your search for justice and fair compensation for the expenses related to your injuries.
If you or someone you love has recently been the victim of negligence, Sutton & Smyth, LLP is here to offer the representation you deserve. Our lawyers will stay committed to the success of your case, from your free case consultation to the settlement or verdict.
Call Sutton & Smyth, LLP at (866) 935-1862 today to get started.
Personal Injury Cases & More
Our firm offers representation in a wide range of personal injury cases, such as:
We also accept some property damage cases as well, including: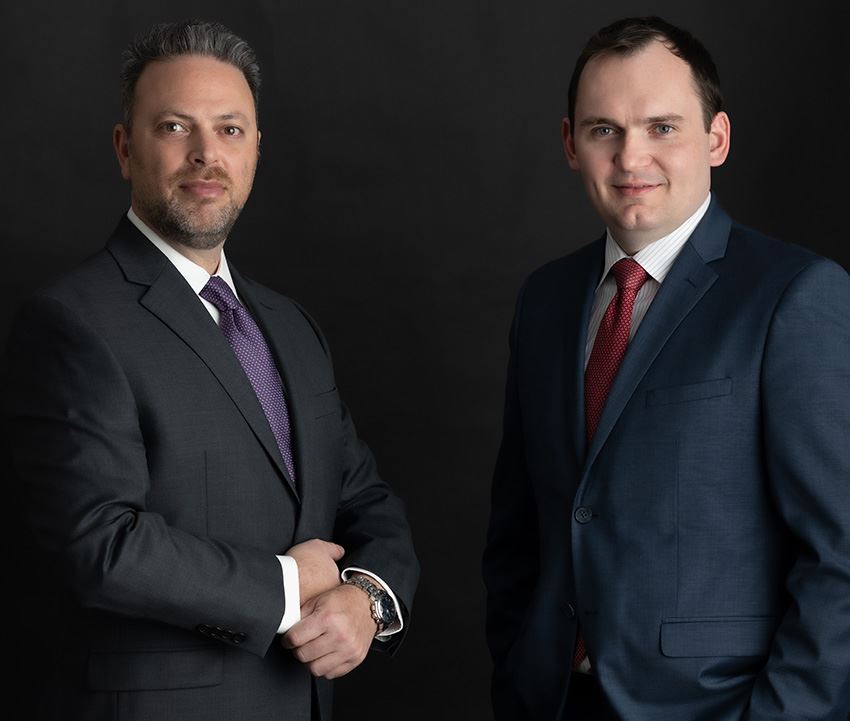 REcent Case Victories
Our top priority is to devise customized legal strategies that are tailored to the unique legal needs of our clients, no matter how simple or complicated their situations might be.
$1.7 Million Property Damage Due to Fire

$775K Motorcycle Accident

$750K Ceiling Collapse in Rental Apartment

$585K Bicycle Accident Involving Taxi

$485K Sidewalk Trip & Fall
How we can help:
Types of Cases We Handle
Bicycle Accidents

Bus Accidents

Car Accidents

Catastrophic Injury

Construction Accidents

Pedestrian Accidents

Motorcycle Accidents

Property Damage

Premises Liability

Truck Accidents

Wrongful Death your best outcome is our priority
Real Client Testimonials
"Highly recommend! Thank you!"

Daniel was very knowledgeable, super attentive, and quick to inform me throughout the entire process.

- Samantha S.

"I would highly recommend this law firm."

He continuously updated me throughout the entire process and answered all my questions.

- A. L.

"Thank you so much for listening to us when no one else would."

Leigh Sutton & Daniel Smyth made sure that his voice was heard and he was compensated to the max!

- Mari K.

"I always felt like I was in great hands."

My experience working with Dan was working with someone transparent, helpful, and consistent, and I'm really happy I met him when I did.

- Erin R.

"Obtained better than expected results on all cases referred..."

I am an attorney that has referred a number of sensitive cases to the attorneys at Sutton & Smyth, LLP.

- Michael L.

"Daniel made me feel at ease throughout my entire process."

He is very knowledgeable, super attentive, and quick to inform and respond.

- Catherine M.

"This the law firm for you!"

Very good at his job and I'm beyond grateful and satisfied with the job he's done.

- Dominique McCloud

"I would absolutely recommend them!"

Extremely helpful counsel during a stressful time in my life!

- Kelly P.

Our Attorneys
Meet Your Legal Team
Our Mission & Values
At Sutton & Smyth, LLP, our mission is simple: to provide exceptional legal representation to those who need it most and maintain the highest levels of professionalism, integrity, and compassion.
Our core values guide us in every aspect of our work:
Client Focus: We put your needs at the heart of everything we do, fighting to make sure that your voice is heard and that you are given the time, attention, and respect that we would give to a member of our own families.
Accessibility
Accessibility is deeply important to our team, and we make every effort to make our services available to those in need, regardless of their financial situation.
The initial consultation for your case is free. We do not believe that you should have to pay hundreds of dollars to have a conversation with us about whether or not you have a case. To us, offering this service is not a courtesy but a duty we take pride in fulfilling. We also understand that your injuries or schedule can prevent you from making it to our office, so we offer virtual consultations, allowing you to discuss your circumstances with our lawyers without leaving your home or the healthcare center where your injuries are being treated.
We know you will have questions and concerns throughout the legal process, so we make ourselves available 24/7.
Call Sutton & Smyth, LLP at (866) 935-1862 or contact us online for faithful and aggressive legal representation.